Yes, They Think We Are Great!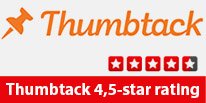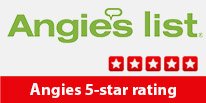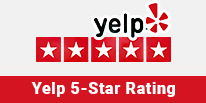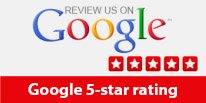 Viking Appliance Repair New York
If you're facing issues with your Viking appliances, you've come to the right place! Viking Appliance Repair is your reliable and trusted partner for all your Viking appliance repair needs in New York.
Quality Viking Appliance Repair Services
At Viking Appliance Repair, we take pride in offering top-notch services to ensure your Viking appliances are in tip-top shape. Whether it's your stove, dishwasher, washer, refrigerator, dryer, or range, our team of expert technicians is well-equipped to handle it all.
The Viking Appliance Repair Pros
Why choose us for your Viking appliance repair?
Authorized Repair Service: We are an authorized Viking appliance repair service, which means we use genuine parts and follow manufacturer guidelines for repairs, preserving the integrity of your appliances.
Skilled Technicians: Our technicians are highly skilled and experienced in repairing Viking appliances. They stay updated with the latest technology and techniques to deliver exceptional service.
Prompt Response: We understand the inconvenience of a malfunctioning appliance, so we respond promptly to your call and aim to schedule repairs at your convenience.
Transparent Pricing: With us, you get transparent and fair pricing. No hidden fees or surprises - just honest quotes for our services.
Customer Satisfaction: Your satisfaction is our priority. Our friendly team will guide you through the repair process and ensure you're happy with the results.
Common Viking Appliance Problems
Viking appliances are known for their reliability, but like any appliance, they may encounter problems over time. Here are some common issues you might experience with your Viking appliances:
Stove Not Heating: If your Viking stove isn't heating up, it could be due to a faulty heating element, igniter, or control board.
Dishwasher Leaking: A leaking dishwasher can be caused by a worn-out door gasket, damaged spray arm, or clogged drain hose.
Washer Not Spinning: If your Viking washer is not spinning, the issue may lie with a broken drive belt, faulty motor, or malfunctioning door lock.
Refrigerator Not Cooling: A refrigerator that fails to cool properly might have a defective compressor, condenser fan, or thermostat.
Dryer Not Drying: A dryer that doesn't dry your clothes effectively might have a faulty heating element, thermal fuse, or thermostat.
Range Burners Not Igniting: If the burners on your Viking range won't ignite, there could be issues with the spark ignition system or gas supply.
Cost of Viking Appliance Repair
We understand that budget is a concern when it comes to appliance repairs. The cost of Viking appliance repair can vary depending on the type of appliance, the extent of the problem, and the replacement parts required. At Viking Appliance Repair, we offer competitive and fair pricing for our services. When you contact us for a repair, we will provide a transparent and detailed quote for the work needed. Our goal is to deliver high-quality repairs at a cost that won't break the bank.
Contact Us for the Best Viking Appliance Repair in New York
When it comes to Viking appliance repair in New York, trust the experts at Viking Appliance Repair. Our skilled repairman is just a call away!
Don't let appliance issues disrupt your daily routine. Contact us or fill out our contact form on our website to schedule an appointment.
Experience the convenience and efficiency of our Viking appliance repair service near you. We take pride in providing the best solutions to get your appliances back in working order, so you can enjoy a stress-free and fully functional home.
Reach out to Viking Appliance Repair today and bid farewell to appliance troubles!